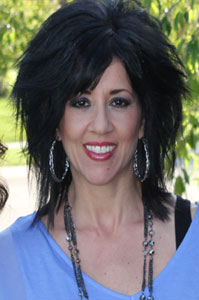 Rosemary Glorioso
Rosemary "Roe" Glorioso began dancing at the age of 5. She studied dance at Westport Ballet under the instruction of Michael Simms, Liz Simms, and their daughter Susan Hard Simms. She also received tap training from Tom Land. Rosemary has studied multiple genres of dance including: ballet, tap, jazz, modern, musical theater, and tumbling. As a young performer, Roe performed in live theater productions such as the musical Oliver! at the Starlight Theatre. She also competed regionally and nationally in dance and tumbling.
Rosemary fulfilled her dream of opening a dance studio "MelRoe's School of Dance" along with her business partner, Melanie "Mel" Egbert, nearly 17 years ago. Rosemary has choreographed for grade schools, high school musicals, her competition teams at the studio and her choreography has won regional and national recognition. Since opening MelRoe's School of Dance, Rosemary has lead her Star Tumblers to multiple national wins and her choreography has received numerous awards.
Rosemary continues to educate herself and has trained with teachers at dance conventions such as Joe Tremaine, Tony Bellisimo, Keri LaGrand, Gus Giordano, Frank Hatchett, Charles Kelly, and many more. Rosemary attends many conventions and workshops throughout the year to keep up on the latest training. The industry is constantly changing and it is important to keep training. Her true passion is teaching children. She loves when a kid finally "GETS IT." It is the most rewarding job that she has ever had!! She loves to challenge her students but in a fun way!
Rosemary has a degree in elementary education from Rockhurst College and she was formerly a 2nd grade teacher. She currently resides in Liberty, MO with her husband Joe, their two wonderful children Victor Joe and Angelina, and their dogs Romeo and Juliet.
---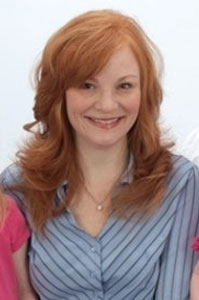 Melanie Egbert
Melanie has been teaching dance, tumbling and cheerleading to students of all ages in the Kansas City area for over 25 years. This year celebrates the 17th year as the co-owner and director of MelRoe's School of Dance.
Melanie began her dance training at the age of 8 and has studied various forms of dance such tap, jazz, ballet, tumbling, pointe, cheerleading and musical theatre. She has had the privilege of taking classes and learning from dance legends such as Debbie Dee, Gus Giordano, Frank Hatchett, Charles Kelly, Bob Rizzo and Joe Tremaine. As a student, Melanie competed in dance and cheerleading competitions and was recognized with many regional and national top-scoring awards.
Melanie believes in giving her students a strong foundation in dance. She is dedicated to challenging her students and helping them reach their full potential. Her love for children and dance are a winning combination. Many of her students have gone on to continue their own professional careers in dance. She is extremely proud of her students and their accomplishments.
Like the other instructors at MelRoe's, Melanie continues to attend master classes and convention workshops / conferences throughout the year and loves to learn from well-known teachers / choreographers from all over the world. She believes that even as an instructor, she is still a student in the ever-changing world of dance.
When Melanie is not at the studio teaching, she is home being a proud mom to Andrew, Hannah and Megan!
---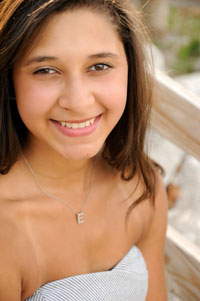 Edith Cruz
Edith Cruz began dancing at the age of six. She continued her training at Melroe's School of Dance at the age of eight. Edith has specialized in genres such as tap, jazz, ballet, hip hop, tumbling, modern, and contemporary. She has danced competitively with Melroe's and has been fortunate enough to recieve the "Dancer of the Year" award in 2009. She has had the pleasure of taking classes at dance conventions and workshops from choreographers including Mia Michaels, Dave Scott, Sonya Tayeh, Wade Robson, and many more.
Edith has choreographed modern routines for Melroe's in our annual recital in the past years and has loved it tremendously. She's really enjoyed watching the kids express their love for dance through her choreography. She has also choreographed several routines for her high school dance team and continued her passion for dance by joining her college dance team.
Edith currently studies at the University of Missouri - Kansas City where she is studying Marketing. She is incredibly excited to become apart of the Melroe's staff and cannot wait to start working the kids.
---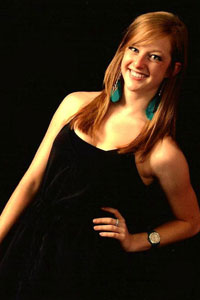 Kelsi Grove
Originally from Lincoln, NE, Kelsi has been dancing since age 5 and competitively since age 7. Kelsi has studied under several influential artists at national conventions. Recently she has had the opportunity to study for 2 weeks under scholarship in LA for Brockus Contemporary Dance Company and also was awarded an internship with Celebrity Dance Competitions to work their Nationals at Sea competition through Carnival Cruise lines. Kelsi has studied many different styles of dance including jazz, lyrical, contemporary, modern, ballet, tap, hip hop and cheer. She is now pursuing a double degree in Sociology and Dance at UMKC, as well as dancing on the NDA Nationally ranked UMKC dance team.
She currently studies under the instruction of Ron Tice, Paula Weber, Mary Pat Henry, Deeanna Hiett, Sabrina Madison-Cannon and Gary Abbott. She hopes to graduate and dance for a cruise line and later obtain her Masters in counseling to become a counselor for families going through divorce. Kelsi is thrilled to be welcomed to the Melroe's family and is looking forward to the next few years!
Edith currently studies at the University of Missouri - Kansas City where she is studying Marketing. She is incredibly excited to become apart of the Melroe's staff and cannot wait to start working the kids.
---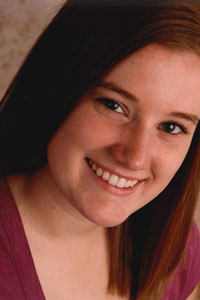 Shannon Carroll
Shannon began dancing at age 5 and received 14 years of training from MelRoe's School of Dance. She has studied various styles including tap, jazz, ballet, modern, lyrical, contemporary, acro, and hip hop. She danced and tumbled competitively with MelRoe's and was awarded Dancer of the Year in 2008. In high school, Shannon was on the Truman Starsteppers dance team and attended National Dance Alliance camp with them, where she was made part of the All-American Team. She now attends William Jewell College and is a member of their Crimson Girls dance team. Shannon has choreographed multiple routines for both her high school and college dance team.
Shannon is currently studying Elementary Education at William Jewell and is on the Dean's List. She continues to grow in the dance world by attending conventions and workshops, where she has been able to learn from esteemed dancers and choreographers from So You Think You Can Dance, Glee, Step Up, Footloose, and more.
Shannon is very excited to join the MelRoe's staff this year and can't wait to share what she has learned throughout the years with younger dancers.
---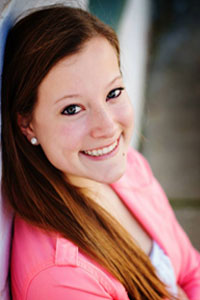 Molly Carroll
Molly Carroll began dancing at MelRoe's when she was 4 years old. She has trained in Tap, Jazz, Modern, Lyrical, Musical Theater, Hiphop, and Tumbling. Molly was also on her High School dance team, The Truman High School Starsteppers, and has choreographed several routines for the team. She is furthering her dance experience by dancing on her college dance team, the William Jewell Crimson Dancers. She has had the privilege to take convention classes and workshops from several esteemed choreographers including Travis Wall, Mia Michaels, Kenny Wormald, Joe Tremaine, and many others.
---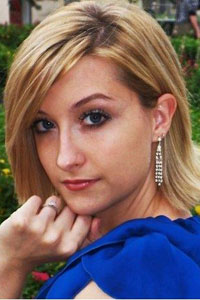 Anna Ceperley
Anna Ceperley began her dance training at MelRoe's School of Dance in 2002. Even though she started her dancing career later than most, it had been a passion of hers since a very young age. The love of dance still continues today when she received a diploma from Missouri State University with a BFA Dance Performance.
Throughout her dance training, Anna has studied jazz, ballet, modern, musical theatre, tap, creative movement, labanotation, and dance improv. Anna was involved with Inertia Dance Company as a dancer and choreographer which traveled all over the mid-west to perform. She has studied under Jana Anderson, Ruth Barnes, Kelly Bixby, Sara Brummel, Julie Bubalo, Darryl Clark and Carla Pellman-Williams. While attending Missouri State, Anna got the privilege of taking master classes with Ailey II, Momix, Robert Wechler, American College Dance Festival Association and Step Africa. Anna also spent a semester in Orlando, Florida working as an entertainer for Walt Disney World.
Anna is ecstatic about returning back to MelRoe's as a teacher and choreographer! Her dance career has come full circle and there is nowhere else she would rather be.
---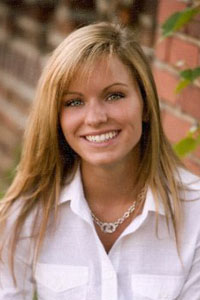 Caitlin Lamb
Caitlin Lamb has been dancing since the age of four. She began professional classical ballet training at Kansas City Ballet School when she was thirteen. She spent her summers studying intensively on scholarship at Central Pennsylvania Youth Ballet, BalletMet Columbus, and Kansas City Ballet. While as a student at KCBS she had the incredible opportunity to perform in the Nutcracker as a ginger, mirliton, and waltz of the flowers in the corps de ballet. Caitlin learned and performed repertoire under KCB Ballet Master James Jordan, former Ballet Mistresses Karen Brown and Lisa Thorn, as well as various guests choreographers. One of Caitlin's fondest memories is working with professional dancer/choreographer Chelsea Teel, and performing the lead in her piece "Etude."
Caitlin is a recent graduate from the University of Arkansas with a double major in Economics and Political Science. While in college she developed her love for teaching dance after working with a local studio in Fayetteville. She enjoys teaching all levels of ballet, pointe, and pas de deux classes.
---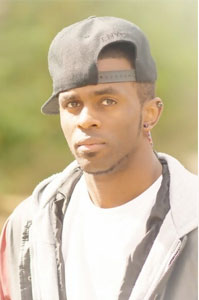 Manuel Harvey
Manual "Lukky" Harvey, father, friend, instructor and student of dance. He began hip hop dancing at the age of 6 but it wasn't until his early 20's that he purposed to make dance more than just a weekend hobby but now a way of life. Since then he has been blessed with multiple opportunities to share stages with artists such as Brandy, Bobby Valentino, Avant and Keisha Cole and worked and trained with choreographers such as Shane Sparks, Laura Edwards, Jeremy Finney, Dave Scott, Willdabeast Adams, Kay Kay from 8 Flavahs, Yusuf Nasir, Brian Friedman, Kassidy Bright and more. He has also performed at Universal Studios Orlando, The Bronner Brothers Hair Show in Atlanta, GA and appeared twice, in 2010, on the hit dance show So You Think You Can Dance. By God's grace he has been able to maintain a healthy career not only in Hip Hop but now venturing in other genres of dance. He does not look at himself as an instructor but as a servant to all...
Manual now spends a lot of his time in practice and working on new choreography for gospel recording artist, TeRance Golden. Manual was giving his first on-screen role as a dancer in October of 2010 in "Three Blind Saints", where he played a dancing choir member!
Manual very skilled and respected street styles dancers who has competed in, judged and won many battles and competitions. He is a multi Pulse on Tour, NRG and Monsters of Hip Hop scholarship recipient as well as the Creator of the iPush Hip Hop Workshop series. He is a true testimony that no matter what type of background you come from, through love, discipline and hard work, anyone can do anything and go anywhere they desire. Manual is also apart of the LA based dance company "ImmaBEAST" under the direction of Willdabeast Adams. Manual continues his training monthly at Monsters of Hip Hop and the Pulse tour which travel to several cities across the country teaching and investing in lives of multitudes of artists!
"Serving instead having to be served suit me" - Manual "Lukky" Harvey
---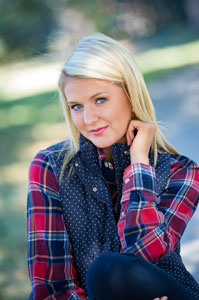 Emily Lakin
Emily began dancing at the age of 4 and trained at MelRoes School of Dance for 12 years, where she danced competitively for 6 years. She has trained in tap, jazz, ballet, modern, lyrical, contemporary, and musical theater. In 2014 she was named dancer of the year at MelRoe's. In high school Emily was on the O'Hara dance team, the Shamrockettes, where she was captain for 2 years. Emily continues to help choreograph for her high school dance team. Her senior year she attended the 2016 Citrus Bowl where she preformed at the pre-game show with 600 other dancers and cheerleaders from across the country with the Universal Dance Association.
Emily is now attending William Jewell College where she is studying Nursing and is a Crimson Dancer. As a student Emily has trained under many esteemed choreographers such as Mia Michaels, Joe Tremaine, Tiffany Maher and many more. Emily is so excited to continue at MelRoe's this year and looks forward to being a part of the staff she admired so much growing up.
---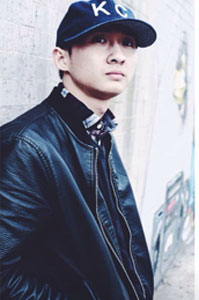 Zen Nguyen
Zen is originally from Vietnam and moved here for college in 2013. He is currently attending Maple Woods College and majoring in Architectural Engineering. Zen started dancing when he was 15 years old. He was inspired by many dances on YouTube. He first started learning popping and then studied hip hop and choreography. He is the leader of his own hip hop crew (GameOn Crew) in Vietnam. Since being in America, he has performed all over for local singers, dancers, I Push, Rhythm Kingz, Quixotic Ent, Scion, Pipeline, Eric.... He has also been featured in several music videos. He teaches at workshops and classes around the city. He has also judged for dance competitions. Dance has taught him self discipline, confidence, respect, acceptance, love, and the value of hard-work. He is looking forward to teaching hip hop at MelRoe's and sharing his passion with the kids!
---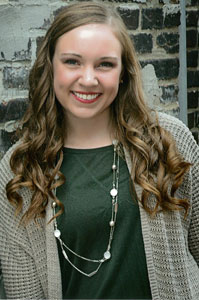 Malorie Colby
Malorie Colby began dancing at MelRoe's at the age of 4. Malorie is trained in a variety of genres including tap, jazz, ballet, hip hop, tumbling, contemporary, musical theatre, and pointe. She danced and tumbled competitively for 9 years with MelRoe's and was awarded "Dancer of the Year" in 2015. In high school she danced on the Truman Starsteppers then moved and continued high school dance team on the Liberty North Golden Girls. She attended UDA camp and made the All American Team two years in a row. She now attends University of Missouri-Kansas City and is a part of their dance team.
Malorie is currently studying Business Administration with an emphasis is Marketing at UMKC. She continues to grow in dance by being attending conventions, workshops, iPush events, and dancing on the UMKC dance team.
Malorie is very excited to be on the MelRoe's staff that she has looked up to since the moment she walked in the door of MelRoe's. She can't wait to share her knowledge and experience with younger dancers.
---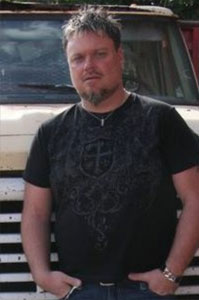 Mikel Francis
Mikel Francis is the new acro/tumbling coach for this season at MelRoes. He has been coaching tumbling and trampoline for 31 years. He is certified through USA Gymnastics as a Level I Tumbling and Trampoline Coach. He is certified in Sports Safety and has his CPR Certificate as well. Mikel is excited to be a part of the MelRoes Staff this year.
---