MEET OUR STAFF
MEL EGBERT
Melanie "Mel" Egbert is the Co-Owner and Director of MelRoe's School of Dance in Liberty, Missouri and has been teaching dance, tumbling and cheerleading to students of all ages in the Kansas City area for over 29 years.
Melanie began her dance training at the age of 8 and has studied various forms of dance such as tap, jazz, ballet, tumbling, pointe, cheerleading and musical theater. She has had the privilege of taking classes and learning from dance legends such as Debbie Dee, Gus Giordano, Frank Hatchett, Charles Kelly, Bob Rizzo and Joe Tremaine. As a student, Melanie competed in dance and cheerleading competitions and was recognized with many regional and national top-scoring awards.

ROE GLORIOSO
Rosemary "Roe" Glorioso is the Co-Owner of MelRoe's School of Dance in Liberty Missouri and has been teaching dance for over 25 years. Roe began dancing at the age of 5. She studied dance at Westport Ballet under the instruction of Michael Simms, Liz Simms, and their daughter Susan Hard Simms. She also received tap training from Tom Land. Rosemary has studied multiple genres of dance including ballet, tap, jazz, modern, musical theater, and tumbling. As a young performer, Roe performed in live theater productions such as the musical Oliver! At the Starlight Theatre. She also competed regionally and nationally in dance and tumbling.

EDITH CRUZ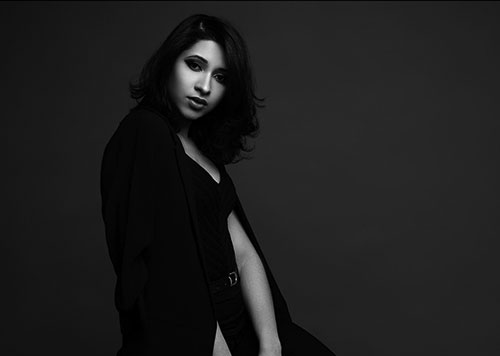 Guest Instructor
With over 14 years of experience, Edith joined the MelRoe's family at age six where she specialized in various styles including tap, jazz, ballet, hip-hop, tumbling, modern and contemporary. Throughout her time with us, Edith has trained with professional instructors and choreographers like Mia Micheals, Sonya Tayeh, Dave Scott and countless more. She danced competitively at the MelRoe's, and after receiving the "Dancer of the Year" award in 2009, she owes a majority of her success and humility to Mel and Roe.

MANUAL HARVEY
Manual "Lukky" Harvey - father, friend, instructor and student of dance. He began hip-hop dancing at the age of six, but it wasn't until his early 20's that he purposed to make dance more than just a weekend hobby but more so a way of life.
Since then he has been blessed with multiple opportunities to share stages with artists like Brandy, Bobby Valentino, Avant and Keisha Cole. Lukky has worked and trained with choreographers like Shane Sparks, Laura Edwards, Jeremy Finney, Dave Scott, Willdabeast Adams, Kay Kay, Yusuf Nasir, Brian Friedman, Kassidy Bright and much more. He's performed at Universal Studios Orlando, The Bronner Brothers Hair Show in Atlanta, GA and appeared twice on the hit dance show "So You Think You Can Dance" in 2010. By God's grace, he has been able to maintain a healthy career, not only in hip-hop but now venturing in other genres of dance. He does not look at himself as an instructor but rather as a servant to all.

ZEN NGUYEN
Born in Vietnam, Zen came to the US in 2013 and instantly fell in love. Spending most of his days studying and teaching, Zen recently graduated with an Associate's Degree in engineering.
Zen started dancing when he was 15 years old, training in different street styles as well as choreography with his crew, GameOn, in Vietnam. Since moving to the US, he's trained with several local performers, singers, and actors. Learning from others, he's the appreciated the diversity from the countless styles and backgrounds he's encountered.

ANNA CEPERLY
Anna Ceperley began her dance training at MelRoe's School of Dance in 2002. Even though she started her dance career later than most, it has been a passion of hers since a very young age. Anna's love of dance still continues today. She loves seeing her students achieve technical excellence, grow in confidence, perform, and have fun while in the studio and on stage. She loves to see her students learn the art of movement and expression that only dance can provide. Anna's dance career came full circle when she became a teacher with MelRoe's School of Dance in 2011. She teaches ballet, contemporary, demi dancers, tiny tots, and tumble tykes.

ALEX SMITH
Alexandra "Alex" Smith began her dancing at the age of 4 with Iowa DanceForce in Solon, Iowa. At the age of 14, she began training at the University of Iowa Youth Ballet. Performing in various concerts, the most notable was her role as Alice in the UIYB's production of Alice in Wonderland. Alexandra was also a member and 4-year MVP of the Solon High School Dance Team located in Solon, Iowa.

Caroline Morales
Caroline Morales is a graduate of Texas Christian University with a BFA in Ballet and minor in Speech Pathology. After twelve years at the Rogers Ballet Inc., under Stan and Sharon Rogers in Wichita, KS, she gained firm background in Cecchetti ballet technique. Caroline attended summer intensives including Texas Ballet Theatre, Washington Ballet, Kansas City Ballet, working with instructors including Sarah Lane, Ben Stevenson O.B.E., Septime Webre, and Devin Carney. In her collegiate career, Caroline has performed in Giselle and Paquita Variations staged by Jessica Zeller, and various other contemporary ballet works choreographed by Li-Chou Cheng and Elizabeth Gillaspy; she also performed contemporary ballet choreography by Toni Pimble from Eugene Ballet and was a guest artist for The Fort Worth Country Day performing the Sugar Plum Fairy in The Nutcracker. Since moving to Kansas City, Caroline began dancing with KC Contemporary Dance Company and has been a company member for two years. She teaches ballet and other forms of dance around the city, as well as choreographs for KC Contemporary Dance.

KELSI GROVE
Kelsi danced competitively from age 6 and has been teaching since age 17. During her competitive career, Kelsi had the honor of dancing in Los Angeles with a contemporary dance company on scholarship as well as on a cruise as staff with a national dance competition. She attended UMKC for her undergraduate and graduate degrees, where she spent 4 years on the national championship winning UMKC dance team, and 3 years coaching the team while obtaining her Master of Arts in Counseling degree. She has been with MelRoes since 2013 and currently works as a mental health therapist who specializes in adolescents with anxiety.

MIKEL FRANCIS
With more than 30 years working in the gymnastics/tumbling industry, Mikel stands as our newest acro & tumbling coach. As a longtime friend of Mel & Roe, Mikel is excited to be back – contributing to the success of our tumbling program. He holds several certifications including USA Gymnastics, Sports Safety and CPR. Mikel can't wait to start his time as a staff member at MelRoe's.
MOLLY CARROLL
Molly began dancing at age 4 and received 14 years of training from MelRoe's School of Dance. She trained in tap, jazz, modern, lyrical, hip-hop, and tumbling. Molly competed as a tumbler for seven years and competed as a member of the MelRoe's Company for six years, receiving the award Dancer of the Year in 2013. In high school, Molly was on the Truman Starsteppers dance team and attended the National Dance Alliance's national competition, where the team competed to win third in the nation.

Mallory Trafford
Mallory is joining the MelRoe's family and bringing 20 years of dancing experience! She grew up in Springfield, Missouri and started dance because her older brother took a tap class, after seeing his first recital she knew she wanted to dance too! At the age of 5 she began her dancing journey, then at 9 she auditioned for her first traveling competition dance troupe. Through this dance troupe they did multiple competitions, dance conventions, master classes, recitals and performed at a variety of local community events and venues. Her dance education started with a foundation of ballet, tap and jazz and as she got older it broadened to also included contemporary, lyrical, modern, point, musical theater, tumbling, hip hop, and breakdancing. Mallory dance competitively through highs school while also being captain of the CHS dance team. The Summer after her senior year in high school she was a traveling dance instructor with the Universal Dance Association until going off to college.
Mallory continued her dance career while attending The University of Missouri- Kansas City while she pursued a bachelors degree in Communication with an emphasis in film and media arts. The UMKC dance team performed half time for soccer games, cheered for men's and women's basketball, danced at half time, and competed yearly in Daytona beach at NDA Nationals! She was captain her senior year when the team brought home a National Champion title!!!
Mallory is beyond excited to join the MelRoe's dance family and she can't wait for all the fun they will have this year!!
"When you dance, your purpose is not to get to a certain place on the floor. It's to enjoy each step along the way." -Wayne Dyer

Julianna Diaz
Julianna began dancing at MelRoe's School of Dance at the age of 6. She has danced for over 13 years including 11 years competitively in dance and tumbling. She has trained in Tap, Jazz, Ballet, Hip Hop, Pointe, and Tumbling. She was awarded Tumbler of the Year in 2011 at MelRoe's at the age of 9. She was on the Varsity Dance Team St. Michael Archangel for 3 years where she was the Captain for 2 of those years. She was awarded the All-American at UDA Dance Camp for all 3 years. Julianna is now attending Rockhurst Universtiy where she will have the opportunity to dance on their dance team. Julianna is excited to join the MelRoe's family as a teacher and can't wait to share her knowledge with the kids.

MALORIE COLBY
Malorie Colby began dancing at MelRoe's at the age of 4. She is trained in a variety of styles including tap, jazz, ballet, hip-hop, tumbling, musical theatre, pointe, and pom. She danced and tumbled competitively for nine years with MelRoe's and was awarded with Dancer of the Year in 2015. In high school, she danced on the Truman Startsteppers and then moved and continued high school at Liberty North where she was on the Golden Girls Varsity dance team and was captain her senior year. She attended UDA dance team camp and was awarded with All American two years in a row. She now attends William Jewell College and is on their dance team as well.

Madeline 'Maddie' Schefers
Madeline "Maddie" Schefers was born and raised in Kansas City, MO where she began dancing at the age of four and has loved every minute of her constantly evolving dance career. She has studied, taught, competed and performed with many companies in the styles ballet, jazz, tap, contemporary, musical theatre, ballroom, tumbling and more. Madeline has received training at Oklahoma City University and the New York Conservatory for Dramatic Arts where she has expanded her knowledge of dance, musical theatre, stage management, and technical theatre. Throughout her professional career, she has gotten the opportunity to perform for SeaWorld San Antonio as well as Sesame Street. Madeline has also developed a love creating her own work for the stage and has held the position of the lead choreographer for two musical productions and was awarded "Best Choreography in a Musical" for her choreography in Little Shop of Horrors at the Kansas City Cappies Gala. While focusing on and continuing to build her dance and musical theatre career, Madeline has always enjoyed giving back to the dance community and sharing her passion and love for the arts through choreography, teaching, and inspiring the next generation of performing artists.

Angelina Glorioso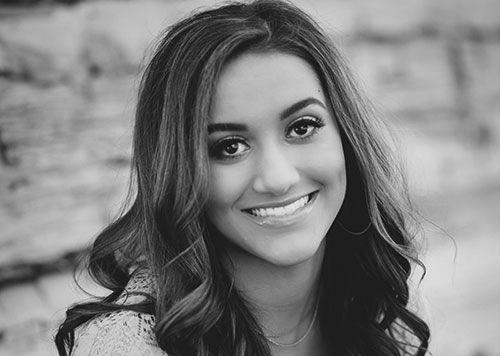 Bio Coming Soon